WooCommerce powers over 40% of online stores on the web powered by WordPress. It is the most popular online store builder. The plugin comes inbuilt with an inventory manager, tax, and financial report. It also comes with payment and shipping integration.
WooCommerce is one of the best e-commerce solutions in the market. This plugin is managed by Automattic, the same company behind WordPress.
There are a couple of WooCommerce plugins and extensions you can add to your WordPress-powered eCommerce site. These plugins vary in functions and usage.
Let's start from the beginning.
So, What is WooCommerce?
WooCommerce is an open-source WordPress plugin that converts a regular WordPress site into a full-fledged e-commerce store.
It's a free WordPress plugin that allows users to install it on their website and make it a fully functional eCommerce platform.
Subscribe to
Woo blog
Why Choose WooCommerce for Your Online Store?
There are so many reasons to consider WooCommerce as your preferred e-commerce store builder. Let's check some of its unique features.
WooCommerce is free
Easy to Use and user-friendly.
Offers One-Click Install
Safe and Secure regarding others
Developed and maintained by the WordPress team
5 minutes Easy to Set Up
Customizable by anyone
All-in-One E-commerce Platform
Super Fast and 24/7 support
SEO Friendly
The Most Popular eCommerce Builder
WooCommerce introduces a SaaS solution called Woo Express
Check our Ultimate guide on WordPress Glossary to know all about WooCommerce and its functions.
10+ Best WooCommerce Plugins & Extensions for WordPress Online Stores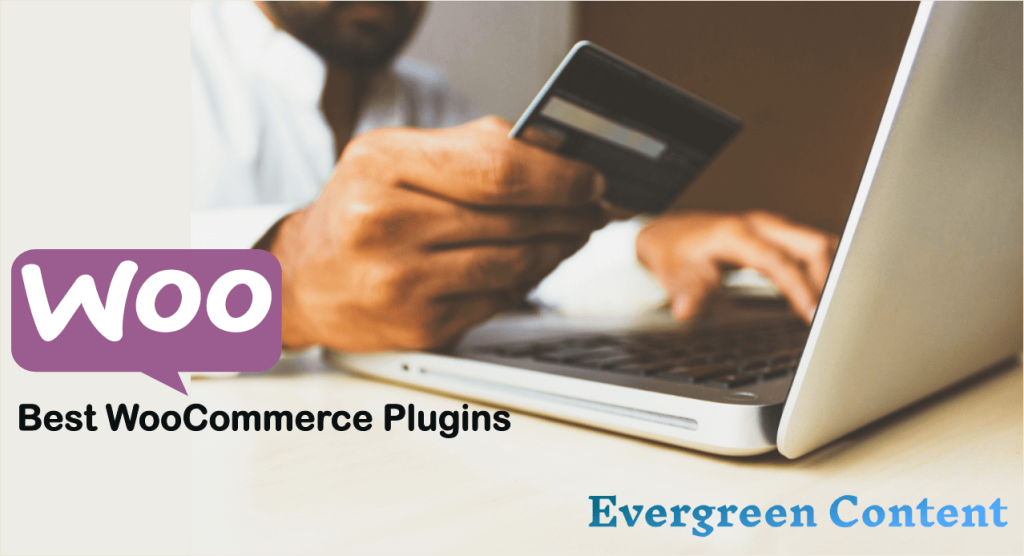 Here we are going to mention some essential and best WooCommerce plugins and extensions that you would need for your online store in 2022.
WooCommerce Product Add-on (Premium)
Google Analytics by MonsterInsights
WooWalltet now named Terra Wallet (Free)
OptinMonster for lead generation (Premium)
WooCommerce Subscription (Premium)
Order Delivery Date for WooCommerce (Freemium)
Variation Swatches for WooCommerce (Free)
Customer Reviews for WooCommerce (Free)
Get Response for WooCommerce (Freemium)
WPML WooCommerce Multilingual Plugin (Free)
WooCommerce Social Login (Free)
Dokan Multivendor Plugins (freemium)
WooCommerce Product Vendors (Premium)
Let's get started.
1. WooCommerce Product Add-ons
WooCommerce Product Add-ons is one of the most important WooCommerce plugins for WordPress which allows you to add custom fields to your online store. This premium customization plugin helps you ensure a better user experience.
With the WooCommerce Product Add-on, your customers can be detailed on their order before checkout. Like, product color, special attributes, shape, sizes, etc.
2. Google Analytics by MonsterInsights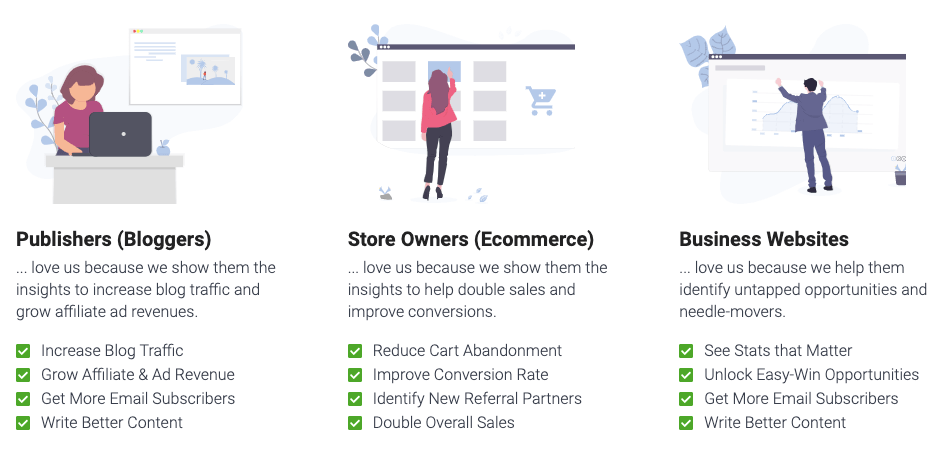 Monster Insights is the best Google Analytics plugin for WordPress. It's a must to have a plugin for WooCommerce users to get real-time user overviews, conversions, and other reports.
Data is king these days and you can't simply ignore Google Analytics. But as a busy guy, it's really hard for eCommerce site owners to collect user data and get the real picture. Here comes Monster Insights to the rescue.
You can get 30+ types of insights and reports using Monster Insights including real-time user analytics, eCommerce reports, user behavior reports, SEO reports, and more.
Monster Insights offers a free version with basic features and pro version pricing starts at $99 per year.
3. WooWalltet now named Terra Wallet
Terra Wallet is another essential WordPress plugin for your WooCommerce store. This plugin allows your users to store money in a digital wallet which they can use to make purchases online.
With Terra Wallet installed, users would not have to fill in payment details every time they are trying to make a purchase.
4. Optin Monster- Best Lead Generation Tool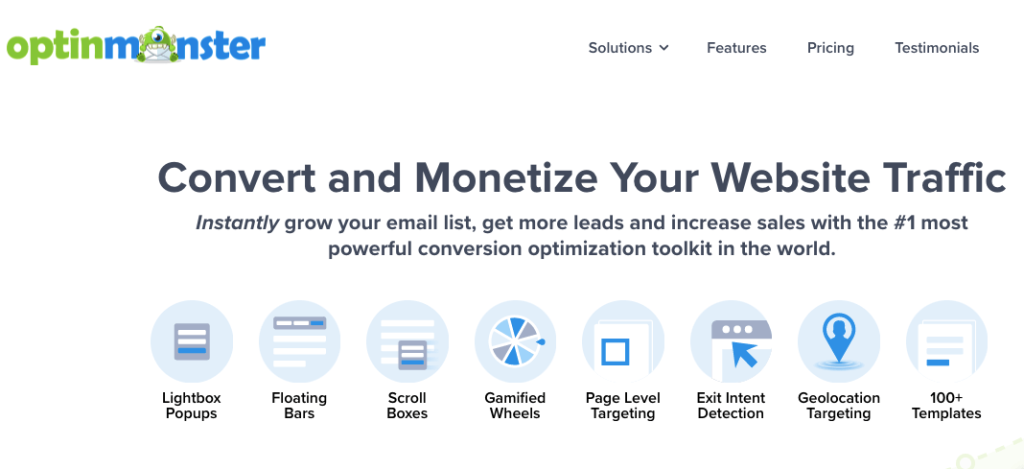 OptinMonster is one of the best lead-generation tools that helps you convert your traffic into potential subscribers and sales. And of course, it's a must-to-have tool for WooCommerce store owners.
The best part is- Optin Monster enables you to target each and every one who visits your online store and convert them into potential leads. You have options to create attractive popups, floating bars, scroll boxes, gamified wheels, page-level targeting, time-wise targeting, geo-location targeting, and more with ease.
Content Marketing, Ads, and SEO help you get traffic, and Optin Monster helps to convert them into sales. So, now you know why should you have this tool!
Optin Monster has no free version, basic pricing starts at $9 per month.
5. WooCommerce Subscriptions
WordPress WooCommerce subscriptions plugin allows you to create, and manage subscription-based products or services with ease. It is also a premium plugin that comes at $199 a year. With WooCommerce Subscriptions, you can create weekly or monthly based product subscriptions.
WooCommerce Subscription also allows you to set up automatic billing, signup fees, set free trials for a duration, etc. This is often useful for products and services that require recurring payments as well.
6. Order Delivery Date for WooCommerce
Order Delivery for WooCommerce is a plugin that allows you to set delivery days during checkout. This plugin lets customers choose their preferred delivery date and time. Public holidays that you do not deliver can be blocked out with this plugin. You can mark them as public holidays from the admin dashboard.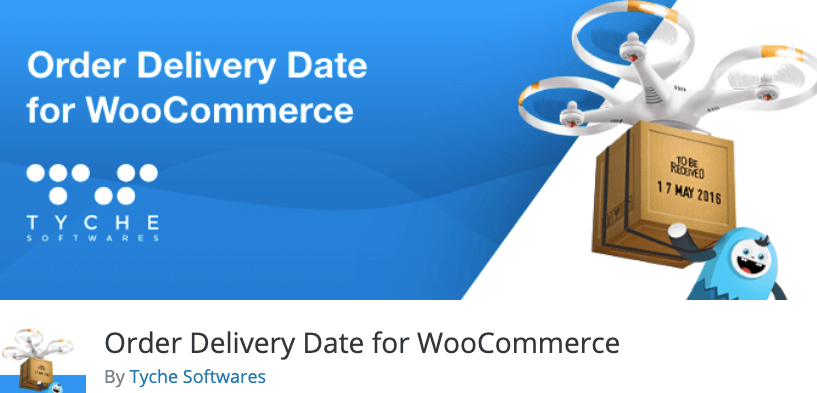 It also allows you to block out weekends if you do not deliver on weekends. Not only that, you can set the maximum time for delivery and also limit the number of deliveries in a day.
7. Variation Swatches for WooCommerce
Variation Swatches for WooCommerce allow you to create special attributes for different product variations. You can create option fields and add labels that do not come default on WordPress or WooCommerce.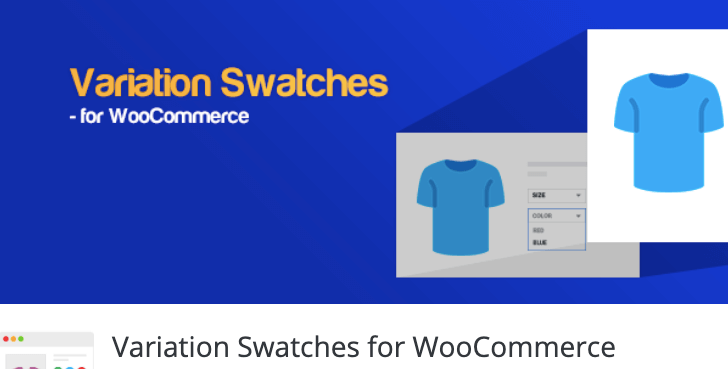 Variation Swatches for WooCommerce lets you create product variations such as colors, images, labels, etc. You can also customize your product page for a better user experience.
8. Customer Review for WooCommerce
It offers multi-criteria reviews and ratings for WooCommerce products and services. It allows ratings and instant reviews with ease. Customer Review also sends automated reminders to customers who purchased a product or service and have yet to leave a review.
Moreover, it allows customers to upload personal pictures with their reviews.
9. Get Responses for WordPress & WooCommerce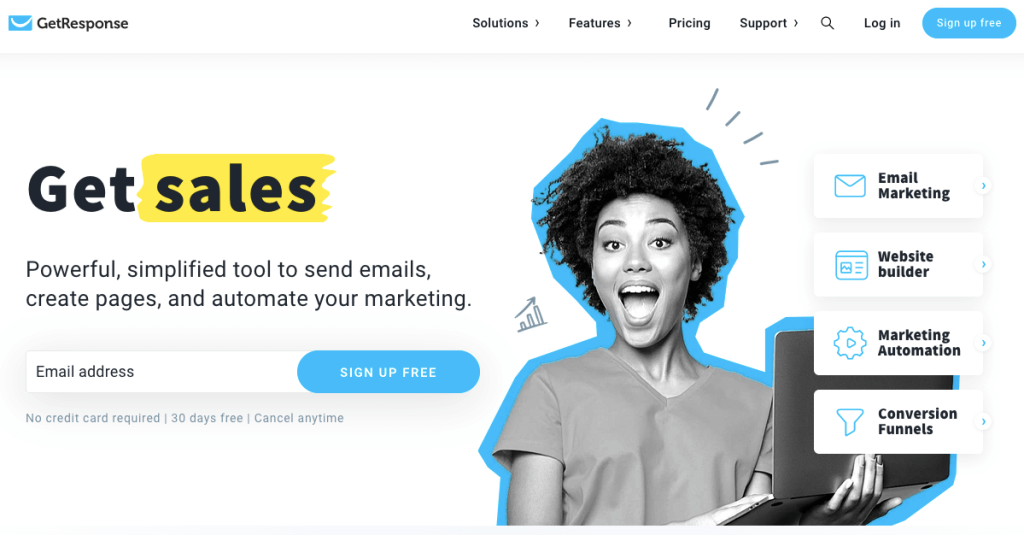 Get Response for WordPress is a popular and free WordPress plugin that lets you integrate Get Response into your WooCommerce store. With Get Response for WordPress, you can send messages to the target group of users based on specific actions.
You may already know that Get Response is one of the largest email automation service providers in the industry. It has a huge number of users from all around the world!
Get Response for WordPress automatically integrate your WordPress customers' data into Get Response's own database. This makes it easy to send automated messages to your clients based on specific actions. You can also send scheduled messages, track messages, view reports and automate all your marketing communications with your customers all from one single dashboard.
10. WooCommerce Social Login
WooCommerce Social Login offers a seamless social media login integration for your store. With the Social login plugin, customers can log in through their social media accounts with just one click. It works for most of social media platforms including Twitter, Google Plus, Facebook, Linkedin, Disqus, Yahoo, VK, etc.
WooCommerce Social Login syncs your social account with the site and automatically creates an individual account for you. When you are not on social media, you can still log in with your social media credentials.
11. Dokan Multivendor Marketplace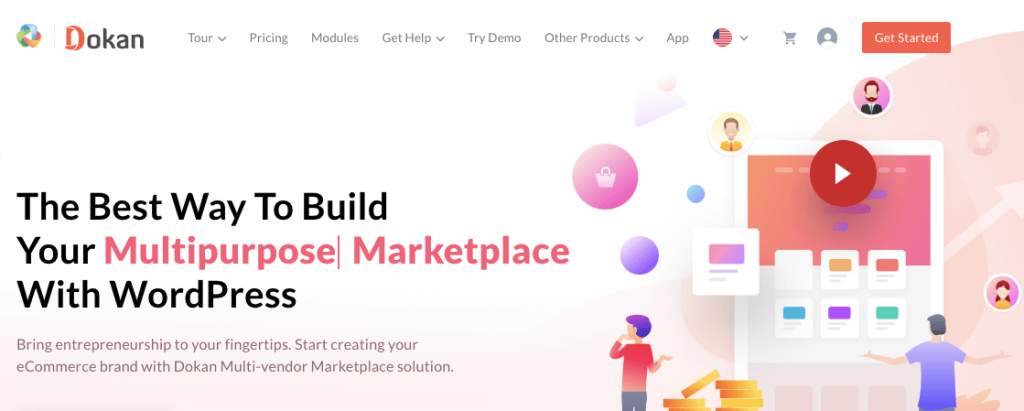 Dokan is the most popular WordPress plugin to build a multi-vendor online marketplace. Having more than 60,000 marketplaces actively using Dokan to power their online marketplaces, it is certainly the best in the market.
Dokan offers the intuitive and robust functionality that is needed for your multi-vendor eCommerce website to be successful. If localization is important for you, worry not, it is a multilingual marketplace plugin that supports as many as 20+ different languages.
As for the payment capabilities, Dokan supports more than 100 payment gateways, meaning you can practically offer every possible solution to your customers.
Overall, Dokan is the most used plugin for building multivendor marketplaces in WordPress, actually across all CMSs.
To get started with Dokan, you can download and activate it from WordPress.org for free. There is also a premium version of Dokan that will give you even more advanced features to build a top-class marketplace.
13. WooCommerce Product Vendors
WooCommerce Product Vendors is the official multi-vendor plugin developed by WooCommerce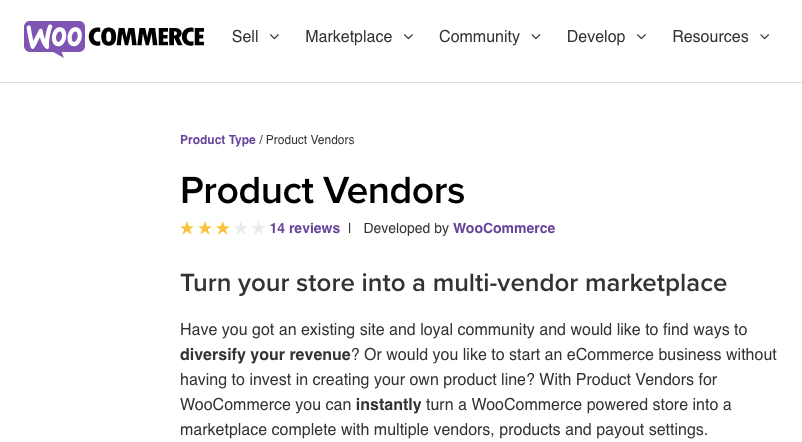 WooCommerce Product Vendors offers all of the basic vendor functionalities. Also, there are more multivendor plugins like Dokan or WC Lovers.
Anytime, you can turn your single WooCommerce store into a multi-vendor marketplace by just adding a plugin like Dokan!
Choose The Best WooCommerce Plugins and Extensions for WordPress Stores
WooCommerce provides an amazing e-commerce experience. With all the essential features and built-in customization opportunities, WooCommerce can easily be integrated with other third-party plugins and extensions to extend its functionality. This made WooCommerce one of the most popular platforms for E-Commerce.
And in WordPress, it's the best platform to ensure your eCommerce experience. No doubt.
Subscribe to
Woo blog