27 May 2023, WordPress has turned 20!
Yes, It's WordPress's 20th Birthday on 27 May 2023.
WordPress is the most popular Content Management System (CMS) in the world having a 43%+ market share of the web.
Since May 2003, WordPress has had 30+ major releases.
Here we presented WordPress major releases from 1.2 to 5.0 Gutenberg in short in the infographic below.
Data was collected from different sources, thanks to all our friends from the WordPress community.
Let's have a quick tour!
WordPress Birthday 2023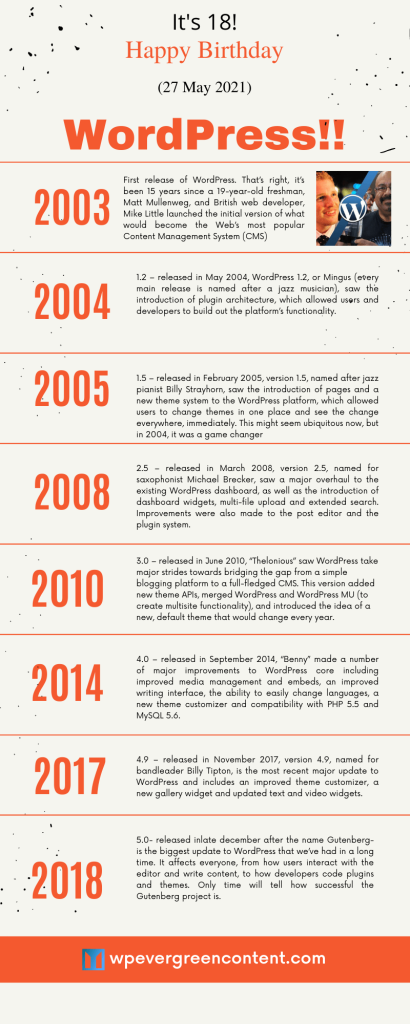 Happy Birthday, WordPress!
Thanks to Matt Mullenweg Mike Little and everyone behind WordPress!
Want to learn WordPress? Check this ultimate glossary and terms of WordPress including terms, definitions, and more.